featured

cities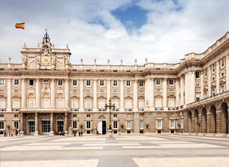 Madrid, the capital and largest city of Spain, is a truly captivating place; a city that is absolutely brimming with history, culture and an unlimited number of diversions. Madrid is the third-largest city in the European Union, after London and Berlin, with a population of approximately 3.2 million.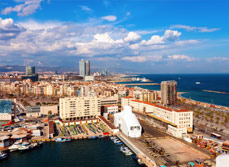 Barcelona is a gothic and modernist marvel on the Mediterranean Sea, well known for its quirky, cosmopolitan, cool character as one of the world's leading tourist and cultural centers, and its influence in commerce, entertainment and fashion contribute to its status as one of the world's major global cities.
EU Business School News
On Saturday, June 9, former president of Switzerland Adolf Ogi delivered the keynote address at EU Business School Barcelona's 2018 Commencement Ceremony. Over 200 bachelor's and MBA students from more than 60 countries graduated at the ceremony and, in an uplifting and optimistic speech, Mr. Ogi praised the graduating class of 2018 and declared his hope for a future in their hands. Click here for full press release.