Studies & Degrees in Human Studies and Services
Choose the degree program you would like to study:
Applied Professional Practice
Applied Psychology
Child and Adolescent Services
Child and Family Studies
Church Professions
Civil Rights
Clinical Speech Thearpy/Speech-Language Pathology
Cognitive Studies
Community/Youth Work
Conflict Studies
Counseling
Couple and Family Therapy
Deaf Studies
Disability Studies
Educational Leadership
Educational Psychology
Emotional Disorders
Exercise and Wellness
Family and Consumer Science
Family and Human Development
Family Counseling
Family Sciences
Family Therapy
Funeral Services
Human Development
Human Geography
Human Services
Humanitarian Action
Marriage and the Family
Multidisciplinary Studies
Peace Studies Program
Public Services
Social Care
Social Integration
Social Work
Study Applied Professional Practice
Choose where you would like to study Applied Professional Practice:
India
Russia
The United Kingdom
The United States
Study Applied Psychology
Choose where you would like to study Applied Psychology:
Canada
India
Ireland
Mexico
Russia
Spain
The United Kingdom
The United States
Applied Psychology is primarily defined as the application and utilization of principles and theories to approach problems and difficulties in various areas of health, work, or study. It is a very broad area encompassing almost all other fields that it caters to from laboratory experiments to direct counseling services. Applied Psychology has many specialized areas like clinical psychology, aviation psychology, environmental psychology, sports psychology, legal factors psychology and education psychology to name a few.
Applied psychology is most needed in every field where there is manpower, because it handles the behavior of people who work and what is best suited for them to perform better. Most of the common places where applied psychology is needed are in schools, hospitals, companies and large corporations. Emphasis was placed early on applied psychology thorough teaching methods, vocational testing, performance of various attitude tests, personality evaluations, stress performance levels and rehabilitation. Educational psychologists began their focus on the early discovery of talented persons which eventually led to the discovery of various ways to practice counseling. This in turn paved the way to reach out to those who need assistance in attaining their personal goals, vocations and deciding on their education.
Applied psychology is concerned in the optimization of the contribution of human resources in the different fields and their development. Their study aims to improve the psycho-social basis of work and all the difficulties involved that persons may encounter. Through research and experimentation, Applied Psychologists are able to trace patterns of personality problems and the definitive treatment for each to avoid mental incapacities. Their work is aimed in response to the society's growing concern for the treatment of mentally ill and improvement of current trends in the preventive measures against mental sickness.
Psychologists have now contributed largely to human resources planning and the industrialization of today's modern society. They have developed way and means to select appropriate persons for the jobs and as such the trend today for most companies is hiring people who are suited for the job and not fitting the job to the person hired. Applied psychology has affected and improved most of the problems in human resources for almost all the fields and areas for work that are present. They can range from resourcing sports personalities, entertainment personalities, executives, workers in the medical and allied health professions, company employees, and staff in schools and universities.
The work environment of applied psychologists is usually in clinics, where they have their own office space, like in schools, companies and hospitals. In some cases, psychologists need to travel or relocate together with their work, like on sports and environmental psychology where the practice has to transfer to different places. Compensation for Applied Psychologists is usually high, most especially in private practice or for large corporations and the job outlook is very high, as industrialization is fast spreading throughout the globe.
Job positions for Applied Psychology:
School Psychologist
Many of those who have obtained a degree in Applied Psychology work as School Psychologists. This career involves working with the teachers and other educators to develop strategies and better approaches for teaching according to what would best work for the children. The child psychologists work to give personality tests to determine the learning style and level of the students. They suggest improvements of classroom management and help parents with their parenting techniques. They also evaluate students with disabilities and those gifted with special talents to help create the best approach for their learning.

School psychologists are mostly concerned about students behaviors, most of them work as Guidance Counselors that help the school authorities when children are unruly or act indifferently to their peers. They help discover the nature of the problem causing the students to behave in such a manner, like family problems, peer pressure and low self- esteem. School Psychologists also help plan school activities that would best suit the learning and interest of the pupils. They help determine the social activities of the school, suggesting those that would encourage students to have confidence and character while still young. Part of their job is also to evaluate the effectiveness of the schools programs like academic programs, behavior management programs and other programs also related to the student's environment.

School Psychologists are very well- trained in psychology and education. They are required to complete a graduate Specialist-level degree that is comprised of an internship program focused on evidence and data-based decision making, consultation, effective programs and instructions, child development, school management, behavioral study and observation, effective planning and collaboration, intervention, research, discovery of different learning styles and evaluation of pupils and educators as well. Generally, school psychologists must be licensed in the state or area where they work, or depending on the rules and regulations of the country they are working in. Experience is also a factor to obtain a license, as some areas and countries would like those with a background on the work of a School Psychologist.

School Psychologists should be well coordinated with parents and teachers most especially in handling cases of students who are evidently disturbed and different from the others. Some students have inner problems which would result in drug addiction, violence, psychological problems and other disturbing conditions that are devastating is left unattended. Several issues in school are handled by the School Psychologist, which is why there is a need for them to be able to work under pressure. They review cases concerning different individuals with personalities and they should be able to determine different behavioral patterns. After an assessment, they should also be able to generate an effective approach or treatment to the student. School Psychologists are usually well compensated, most especially in private elementary and secondary schools.

Study Child and Adolescent Services
Choose where you would like to study Child and Adolescent Services:
Canada
Denmark
India
Netherlands
Russia
Spain
The United Kingdom
The United States
Child and Adolescent Services is more of a training program than an educational one offered to registered nurses who are interested in pursuing deeper knowledge in child and adolescent mental health care.
Also known as Child and Adolescent Psychiatry, this field did not exist until 1883. During this time, Kraepelin published a psychiatric taxonomy which completely ignored the disorders in children. It was not until the time of Johannes Truper, Theodor Ziehen, and Wilhelm Strohmayer—psychiatrists considered the founding fathers of child psychiatry in Germany—did this field gain a foothold in the mental health industry. Johannes Truper co-founded the Die Kinderfehler (1896) which was one of the leading journals on research in pedagogy and child psychiatry during its time. Theodor Ziehen, on the other hand, gained practical experience on child psychiatry as a consultant liaison at the approved school run by Johannes Truper himself; while Wilhelm Strohmayer, was part of the professors of psychiatry at Jena who became familiar with the cathartic method. However, the most significant advancement of this field only happened in the time of the Swiss psychiatrist Moritz Tramer who was the first to identify the parameters of child psychotherapy in terms of analysis, treatment, and prognosis. Another significant advancement happened in 1930 with the foundation of the fist academic child psychiatry department in the world at the Johns Hopkins Hospital in Baltimore, thanks to Leo Kanner. The term "child psychology" was not even used until the publication of Kanner's textbook Child Psychiatry which helped the field make its way into the medical as well as the academic world.
Most universities and institutions offer this as a one-year, full time program and is taught in a combination of face-to-face or classroom learning and on-line learning. The aim of this program is to develop and improve the clinical practices in the field of child and adolescent mental health; for the students to develop competency, gain knowledge, and develop into a professional compassionate enough to improve the mental stability of their patients who are mostly children and adolescent whose self-confidence and self-esteem are destroyed by mental distress. Some of the courses students might take include child and adolescent development, wellness and ill-healthy in children and adolescents, assessment and therapeutic interventions, and professional issues in nursing practice. Students will learn to examine the relevance of their lessons and how they can apply these to their practice. Students will also undergo numerous practicum and hands-on sessions to demonstrate their competency and to finish this program.
There is a constant need for child and adolescent psychiatrist all over the world, especially in the rural and poor urban areas where access is reduced almost to nothing. This is why graduates of this program will find that career opportunities are abundant especially in the areas mentioned above. Child and Adolescent Psychiatrists help the young by giving psychiatric evaluation for behavioral problems and by prescribing and monitoring medications for psychiatric disorders. Their main goal, however, is to help children and adolescents develop coping skills and build their self-esteem.
Study Child and Family Studies
Choose where you would like to study Child and Family Studies:
India
Russia
Saint Vincent and the Grenadines
The United Kingdom
The United States
Study Church Professions
Choose where you would like to study Church Professions:
India
Russia
The United States
Church Profession is a program designed for students who want to devote their lives serving their churches through different disciplines. This major is self-explanatory in the sense that most, if not all, graduates end up working in the church or in organizations related to it such as leadership position in congregations, church-related schools, youth ministry programs, social ministry organizations, hospital, and agencies that provide long-term health care. Students are allowed to go through the different ministries that make up their churches to determine which ministry their skills and interest best match. This program will give students the opportunities to explore church professions, to combine their religion and selected professional field, to go through a supervised internship or practicum and then reflect on their learning and experiences.
Church Professions is an interdisciplinary program and, as mentioned above, students can choose among the different disciplines and end up in different ministries. These disciplines include healthcare management or long-term care administration wherein they are required to go through courses on business, accounting, and economics side by side with a minor in religion; education wherein students are prepared to become Christian day-school teachers by taking courses in Bible, theology, and education; and music wherein students can enhance their musical talent, with choral emphasis, to prepare them for music ministry service. Other disciplines include family ministry wherein students take a minor in child and family studies or parent and family education program; and youth ministry where students are required to take minor courses in psychology or in child and family studies.
This interdisciplinary program is also taken by students who want to continue serving the church as ordained parish pastors. Pre-seminary preparation prepares students for higher education in the seminary by giving them liberal arts background, which is preferred by most seminaries, and by giving them major or minor religion, Greek, and philosophy courses. Church profession is also taken by students as a pre-professional preparation for a professional church position such as parish nurse. The position of parish nurse is of course given to certified nurses; undergraduate students can take this program and gain initial exposure and preparation through the different courses offered by their respective institutions. Parish nurses serve in churches and congregations as a health educator, health counselor, volunteer coordinator, referral source, and integrator of faith and health issues.
Another important discipline that Church Profession students can choose is to major in Social Work. All across the world, there is a constant need for licensed social worker trained and devoted to working in church-related social ministry organizations and institutions. Students will take minor courses on religion and major courses in social work. They will also have to go through a practicum and pass the licensure exam to become a certified social worker.
Study Civil Rights
Choose where you would like to study Civil Rights:
India
Saint Vincent and the Grenadines
The United States
Study Clinical Speech Thearpy/Speech-Language Pathology
Choose where you would like to study Clinical Speech Thearpy/Speech-Language Pathology:
Argentina
Bulgaria
Finland
India
Ireland
Italy
Russia
Spain
The United Kingdom
The United States
The study of speech pathology is concerned with all disorders that relate to speech, language, voice, fluency, and communication. A speech pathologist would normally diagnose any of these communication or literacy difficulties, and provide treatment and assistance. This kind of help can also relate to people having problems with swallowing and eating.
Clinical speech therapists first try to evaluate the scope of each client's problems, which often involves the use of different tests and equipment.  After that they have to decide on the most appropriate treatment, taking into consideration the person's age, their intellectual and physical abilities, and their social environment. Speech-language pathologists can also help children with various diseases and disorders communicate more easily, or assist individuals who have undergone a surgery, experienced brain damage, or hearing loss. These specialists are likely to work as a part of a team, combining strengths with other professionals.
Personal Qualities
A caring, patient, outgoing nature would suit such a profession. Other qualities are:
High-level communication skills – ability to listen and explore people's problems
Thoroughly enjoy contact with different people
Enjoy challenges
Be a good team player and contribute to solving complex and unusual situations
Be delicate and thoughtful when approaching people's problems
Ability to inspire with hope and positivism
Study Options
The minimum requirement for speech language pathologists is a master's degree, which is generally available at universities with a medical school. You should be prepared for eight years of study after high school and long hours of research and interaction with people, who have various difficulties.
Starting with the bachelor's degree in speech pathology, you should look for an institution that is accredited, and covers a good range of courses, including anatomy, audiology, sociology, anatomy of physiology of speech, physiology of hearing, etc. At this level, you will also explore in detail the various problems and issues your potential clients will have; furthermore, you will be required to learn how strokes and birth defects can affect hearing and speech. When looking for the right institution, it is crucial to look into options for research and clinical internships, as such will be some of the requirements for postgraduate study.
In order for you to gain a master's degree in speech pathology, you could be coming from other fields as well – like biology, zoology, or other science or health related field.
Last but not least, individuals of this profession are highly recommended to embark on continuing education programs while working, so that they can keep up with advances in this field.
Career Options
Job opportunities for clinical speech therapists are mainly in hospitals and in schools, but you could also give private consultations. Most commonly, you would work with patients either individually, or in small groups.
When working in a school, you would usually help children with problems like stuttering, lisps, and other pronunciation difficulties. You could also work with children with autism, cerebral palsy, or cleft palates. In public hospitals or private clinics, speech pathologists usually deal with rehabilitating people from accidents, strokes, and other brain injuries.
Speech pathologists can also work with professionals to reduce their accent in a certain language, and this relates to actors and other public speaking personalities, whose accent may be hindering their image.
Study Cognitive Studies
Choose where you would like to study Cognitive Studies:
Canada
Denmark
Finland
France
Germany
India
Japan
Netherlands
Slovenia
Spain
The United Kingdom
The United States
Cognitive Studies, as the name suggests, is a program that focuses on the study of the human cognition or consciousness and the cognitive processing. This quest for understanding the human mind can be dated back even to the time of Plato. Cognitive science began as a series of philosophical questions about the nature of knowledge; a good example would be Plato's dialog called Meno where he investigated the source of knowledge. In 1930s and 1940s, the early cyberneticists such as Warren McCulloch and Walter Pitts started what would become the modern culture of cognitive science. Both had yearned to understand the organizing principles of the mind which led them to the invention of the neural network. With the limited technology available at that time, however, the neural network was not developed to its modern and more accurate form until the later years. Another significant advancement in Cognitive Studies came in the form of a review written by Noam Chomsky on B.F. Skinner's book entitled Verbal Behavior. Skinner's behaviorist paradigm, which focused on the functional relations between stimulus and response, was the dominant theory in psychology during that time. With the publication of Chomsky's review, psychologists and scientists came to realize that a theory like the generative grammar attributed to internal representations and characterized underlying order was necessary to fully understand the human mind. Noam Chomsky's paper would inspire many theories in later Cognitive Studies which, during the 1970s and 1980s, focused more on the possibility of artificial intelligence. The limits of AI research programs became apparent, however, in the late 1980s; but modern Cognitive Science are now focused on reintroducing symbolic models using tools from modern computer science lab using dynamical system models.
This major is a cross between psychology, philosophy, and science. This is the best major for those who are curious as to the processes by which humans think, solve problems, and reason. Courses offered in this major will help students to become more flexible when it comes to reasoning and complex problem-solving as well as to encourage them to become inquisitive and have a clear thinking. With the right mixture of science and liberal arts courses, students will learn skills on problem solving and decision-making. Courses about the human cognition are, of course, required; these courses are, but are not limited to communication, cognitive development, cognitive processes, sociocultural aspects of learning, and applications of theories of knowledge. Students, upon taking this major, will develop an appreciation of the scientific method and research process as well as leadership and the ability to process complex information, use systematic analysis, and facilitate the learning of others.
Career opportunities for graduates of Cognitive Studies are abundant. Students who have attained a high level of education and area of specialization can work in the artificial intelligence field, robotic biotechnology, human-computer interfaces, teaching, neuroscience, software development, technical writing field, and consulting. They can also find better career opportunities if they take a step higher and study in one of the connected disciplines such as medicine and kinesiology.
Study Community/Youth Work
Choose where you would like to study Community/Youth Work:
Australia
Canada
Ghana
India
Saint Vincent and the Grenadines
Spain
The United Kingdom
The United States
Study Conflict Studies
Choose where you would like to study Conflict Studies:
Argentina
Canada
Colombia
India
Netherlands
Russia
Spain
The United States
In Conflict Studies programs, peace is usually a component as in "Peace and Conflict Studies" to become as a field of social science that identifies and analyzes behaviors of violence and non-violence, the processes of social conflicts, and provides an understanding of these processes towards a desirable condition among human beings, or of efforts that could prevent, de-escalate and solve conflicts through peaceful means. This field of social science becomes a pedagogical activity when knowledge about it is transmitted by the teacher to the students, or a research activity when a researcher creates new or fresh knowledge about the sources of any conflict which, according to Johan Galtung, a Norwegian mathematician, sociologist and founder of the discipline of peace and conflict studies, is formed in a triangle called Conflict Triangle of direct violence in the form of a direct attack; structural violence resulting in possible death caused by an unjust structure; and cultural violence, in which one considers extermination as a good decision against a homeless person.
Many academic disciplines have been organized in many institutions of learning based on the concept of conflicts. In the DePauwo University in Greencastle, Indiana, United States, a Conflict Studies program consolidates a number of academic disciplines that focus on conflict, and offers a study of the processes, dynamics and the ways for resolving a conflict. The required courses for the study include anthropology, economics, communication, education studies, philosophy, history, psychology, political science, sociology, women's studies, and religious studies. The Peace and Conflict Studies program at the University of Colorado in the U.S. offers a cross-disciplinary study of peace development and management of conflict under the College of Liberal Arts and Sciences that awards students with certificates upon completion of the course that has related topics such as war avoidance, conflict resolution, human rights, non-violence, social justice, ecological security and humanitarian intervention.
The Champlain College in Vermont, U.S. offers a program for the degree Master of Science in Mediation and Applied Conflict Studies. The content of the program focuses on the constructive use of conflict as a peaceful resolution of disputes, and provides students with the skills and confidence to practice mediation—an act that promotes reconciliation and settlement –in different settings and circumstances. The College hopes to have its graduates of the program create their careers as mediators, conflict arbitrators, or clinical instructors. A Master's degree program in Peace and Conflict Management studies at the University of Haifa International School in Haifa, Israel combines an in-depth understanding of theory and applications of the concepts from a regional and international point of view. In this program, , students use Israel as a laboratory for examining issues related to geo-political and regional conflict and the pursuit of peace in the region. Focusing on the nature of conflicts and how they develop, the program also deals with the peace processes, and the ways to promote them, studies and evaluate the different approaches to the management of conflict as it investigates the ethnic, cultural, national and even religious conflicts in some deeply divided societies through the world.
Study Counseling
Choose where you would like to study Counseling:
Australia
Guatemala
India
Ireland
Mexico
New Zealand
Saint Vincent and the Grenadines
Spain
The United Kingdom
The United States
Uruguay
Counseling as a field of study cannot be easily narrowed down nor can we readily set absolutes with regards to its scope. The job title "counselor" is pretty jumbled up by its frequent use by professionals that don't really have anything to do with counseling, examples of which are: financial counselor or admissions counselor. So what is counseling all about?
Counseling is an intimate form of learning wherein professional service is often required. It is an essential tool to the entirety of guidance service; it is aimed high at helping clients become the well-adjusted, inner-motivated and self-actualized people that they are meant to be. It is about establishing rapport between a professionally trained counselor and a client who needs help in self-understanding. But there are several cases wherein counseling does not happen as an intimate exchange of problems and solutions within parties but rather, professionalism often dominates within its bounds in the corporate world. But intimacy between client and counselor cannot be discredited as it creates more efficiency in the counseling process.
Relationship is very crucial to Counseling and should always be based on respect and trust. If it is to successfully lead clients to a better realization and actualization of self and eventually to a point of acceptance, there must first be a connection that is above superficial level between the parties involved, apart from it, there can only be technical solutions and not ones that last. Therapists provide their clients with the necessary information that will help them grow as effective individuals; therapists help individuals get to know themselves better, and help them see things in a better light; they do not judge, condemn or belittle people rather, they provide hope, alternatives, solutions and better choices.
It is not a place where crazy people go to, rather, it is a place to get help and support when things around us just feel pretty crazy. It is where a counselor and a client work together in unity to make the right changes in the client's view point in life. It is not about fixing or solving someone else's problem for them, rather, it is about giving them options and guiding them in making the right decisions which in the long run will lead to self-realization and changes for the better. Counseling is a mirror, not only to the client but also to the counselor himself. Counselors must give his/her clients the privilege to be heard and understood by providing them the opportunity to speak their hearts out.
A counselor or any person who wants to help a client through counseling must of course be knowledgeable of the skills necessary for the task, examples of these are: communication skills, verbal and non-verbal alike, skills in accurately grasping the client's concerns and feelings are also required and lastly, motivation skills are needed. People who take counseling, psychology or psychiatry as a major or an academic degree might land on jobs such as: psychiatrist, psychologist, social workers, psychotherapist, career counselors or guidance counselors.
Study Couple and Family Therapy
Choose where you would like to study Couple and Family Therapy:
India
Russia
Spain
The United States
Family has always been defined as the basic structure of our society. Thus, it is important to study the psychological structure of a family which covers the interpersonal relationship between each member. Couple and Family Therapy is a branch of psychotherapy that deals with family relationship and couple's intimate relationship. Before, just like our society, this branch focuses on the traditional family structure where a family consists of a mother, father, and children.
As our society evolves, so is this study. This branch nowadays not only deals with the traditional family but also with other family structure as well. It has a broad definition of what a family is which is now defined in terms of a strong and supportive long term relationships which can come from a blood relative or even a non-blood relative. Because of this change in perception as to what a family really is, Couple and Family Therapy has evolved.
A practitioner in the field of Couple and Family Therapy will tackle mental, behavioral, emotional disorders within the family dynamics. The therapist will study the roles of each member of the family, rules being set and the goals that the family has. Each family member will be interviewed individually but the solution should be interrelated to the problem of each member. Candidates for couple and family therapy are those families with severe mental, emotional, and behavioral disorder, substance abuser and their families, couples in crisis, or those with young children.
There are many techniques being used in Couple and Family Therapy. The most common one is counseling. Others are communication theory, psychotherapy, relationship education, systemic coaching, reality therapy and many others. The number of sessions may vary depending on the problem or the situation that the family has. The therapist usually analyses relationship patterns that specific family has. The family and the therapist will work on finding the solution and maintaining that solution for the family to benefit on a long-term basis.
Couple and family therapists may come from different background and licensing requirement may differ from one place to another. But generally, one will first need a degree on psychology, nursing, counseling or even social work. A master's degree on marriage and family therapy is required and again, depending on where you live, the required hours of internship may vary. After completing the said internship, passing the state licensure exam is necessary. Only after completing the required education, exams and other requirement can someone be called a couple and family therapist and can finally work unsupervised.
This field is one of the fastest growing mental health disciplines all over the world and this is primarily due to its proven efficiency by applying a family-centered approach. Couple and family therapist are needed and the demand has increase over years because everyday family in our society is affected with relationship difficulties often too large and too complex to handle without someone specially trained to help them to prevent any destructive outcomes and to provide guidance in looking for solutions that will benefit each member of the family.
Study Deaf Studies
Choose where you would like to study Deaf Studies:
India
Russia
The United States
Deaf Studies is a growing field of study brought about by the long history and culture of deafness. It is quite ironic that, although this major also deals with deaf psychology, courses offered to students who are interested in this field focus more on the language and communication of the deaf. The philosophy towards deafness and deaf people in the world have changed and evolved from a medical model to a cultural and linguistic framework. Deaf people are no longer considered as only hearing impaired or even handicapped; they are now views as Deaf or members of a cultural and linguistic minority. With this significant evolution of the deaf community, students taking this major will surely find themselves not only fulfilled, but also equipped with the right skills which they will need if they want to enter fields related to deafness.
Deaf Studies is the major perfect for students who are interesting in communicating with the Deaf—for personal reasons or otherwise. It is also the best major for students who want to learn the social, educational, historical, and cultural aspects of the deaf community. They will learn these subjects as well as psychology, literature, and sociology through classroom lectures and attendance in related seminars and conferences. Some universities also offer both practicum and internship opportunities for their students which will prepare them should they choose to enter the field of Deaf Education or other deaf-related fields such as counseling, psychology, speech therapy, audiology, nursing, business, and education.
Sign language is the most important knowledge students should learn upon taking this major. Studying sign language is the same as learning any other language; it will require students to learn its vocabulary, grammatical usage, and culturally acceptable behavior among Deaf people. Students will also learn the interculture communication among the Deaf, their culture which is holds them together rather than their disability, the minorities and the existent issues in the field, and the basic anatomy and physiology of hearing mechanisms. The latter is a very important course for students who are interested in hearing impairments because it will cover the causes and treatments for hearing loss. The course also includes knowing the different assistive technical devices, measurement of hearing, and the role of genetics to deafness. Other courses include sign language theatre, comparative linguistics, as well as composition, the dynamics of oppression among the deaf minorities, the oral traditions in the deaf community, and deaf women's studies.
Students who successfully finished this two year (if full time) or three year (if part time) major will find that there are many opportunities waiting for them. Graduates can enter as legislative or judicial initiatives and directives to ensure that the Deaf people have full access to both public and private programs and services. They can also work in deaf-related fields by providing social, community, legal, and education services. Those with advanced training in sign language, they can find career opportunities as sign language interpreters, sign language instructors, government specialists, speech pathologists, counselors, audiologists, community service personnel, and program administrators.
Study Disability Studies
Choose where you would like to study Disability Studies:
Australia
Canada
India
Russia
Spain
The United Kingdom
The United States
Disability is a widely use term but what does it really mean? Disability or falling under the category of the disabled means having a long-term condition that hinders one from doing activities of daily living, including having a job. It has many types like eyesight disability, hearing disability, mental disability, and others.
Disability Study is an interdisciplinary and multidisciplinary field. It borrows from many field of study. Disability Study does not only involve the study of the pathophysiology of the diseases that causes disability but it also involves other field of study like economics, social work, and even political science. No single field of study can claim Disability Study as their own because it has many overlapping elements that contribute to the totality of this study.
Disability Study has many definitions but in summary, it examines the policies and practices of the society in relationship to the physical or psychological experience of the disabled. It all began with the disability rights movement in the 1970s and 1980s. They laid the groundwork for the development of this course, moving away from the focus on the study of what causes the disabilities that they have, but rather changing the focus on the barriers that they encounter on a daily basis like discrimination, building accessibility, and prejudice.
Pursuing a career in Disability Study entails great responsibility. To become an expert in the field, there are a number of things that you need to learn. It is very important to have a good background on the disability law in your country and if there has been any amendment to the laws for the benefit of the disabled or the handicapped. Viewing the challenges of the disabled individually and not as a whole is the key. It is imperative to also work on eliminating the social stigma of the disabled.
There are countless agencies where expertise on disability study will be required. Community service agencies, labor organizations, law firms, government agencies, school districts are just a few example. Counselors, researchers, or even a teacher are possible job options.
The most important factor in this field is one can have the opportunity to change the views of the people all over the world about disabled and handicapped people. Bringing awareness to the world that handicapped people are still contributing members of the society and is no different than anyone else, that they have rights that we all should respect, and that not all handicapped people encounters the same situation everyday. It is a challenging job because as they say "old habits die hard." It is going to be part of your day to day job to change the view of other people about disability and to prove that they deserve equal opportunity at work, in school or even on the bus. Being innovative and creative can also help you to see the needs of the handicapped people to allow them to be a productive member of the society. Change what needs to be change and help implement those changes can be a real challenge, but knowing that generation after generation can benefit from all of these makes it all worth it.
Study Educational Leadership
Choose where you would like to study Educational Leadership:
India
Iraq
New Zealand
Nigeria
Russia
Saint Vincent and the Grenadines
Spain
The United States
Study Educational Psychology
Choose where you would like to study Educational Psychology:
Canada
Denmark
Ethiopia
India
New Zealand
Russia
Spain
The United States
Venezuela
Educational psychology is a discipline dealing with the study of how people learn; it is a specialized area within the larger field of psychology. There are a number of other disciplines that form educational psychology – developmental psychology, which examines the stages of human development as well as the processes that influence it; social and behavioral psychology, as well as abnormal psychology. Another area of great interest to educational psychologists is the one of the acquisition of knowledge, especially when it comes to the way gifted children or children with disabilities gain knowledge. Specialists in this area explore how the school and social environments have an effect on education and learning. They can also explore new treatment methods for helping teachers develop customized plans for children with special needs.
Furthermore, educational psychologists might test students for factors like IQ, language learning ability and other matters, or they might study standardized tests administered by a school. They may also identify racial groups, language learners, etc. with the purpose to help the school serve better all groups within the institution. Finally, the educational psychologist might give recommendations about implementing new teaching styles, curricula, and teaching strategies.
Personal Qualities
Educational Psychology is a very complicated subject, and the profession is a highly responsible one. For this reason, you should be committed to your education, be very disciplined and reliable. Here are some other skills to consider:
Interested in people and their behavior
Good at problem-solving
Patient and perceptive
Good listening skills
Excellent analytical qualities
Excellent written and oral communication skills
Study Options
Completing a bachelor's degree in psychology could be a prerequisite for becoming an educational psychologist, but it would usually not be enough for you do secure a job in this field. A master's, or even an Ed.D or a PhD in psychology would be a much more suitable choice. Still, there are bachelor's degrees in Educational Psychology offered, which would help you gain a thorough grounding in the fundamental principles of psychology, the scientific study of mind and behavior, as well as provide a focus on the application of psychology to education. A work placement is again an essential part of this discipline – you can never learn how to examine people's behavior in theory only. For the master's and doctoral courses offered, there are sound requirements for candidates, including research, research apprenticeships, and multicultural education.
Career Options
Educational psychologists may work in a wide range of settings. Some educational psychologists work at colleges and universities - either in psychology departments, or departments of education. They could carry out different tasks - teach classes, be responsible for research, prepare prospective teachers and other educators, and/or develop statistical and research methods. Furthermore, at the college level, educational psychologists may work in study skills programs, instructional improvement programs, and/or curriculum development projects. Other educational psychologists work in government, school, military, or corporate settings, where they participate in training staff, developing and implementing educational programs, evaluating the effectiveness of educational programs, and/or analyzing educational data. Finally, educational psychologists may work in research and development organizations, in which they develop instructional materials or educational tests for schools, businesses, and a wide pool of professions.
Study Emotional Disorders
Choose where you would like to study Emotional Disorders:
India
The United States
Study Exercise and Wellness
Choose where you would like to study Exercise and Wellness:
Canada
India
Russia
Spain
The United Kingdom
The United States
The complexity of life's modernity may bring about too much stress and pressure, and these factors put our health at risk to various pains and diseases. Unhealthy lifestyles also add up to our tired and stressed bodies, therefore it is critical that people should take care of themselves, ensure balanced and healthy lives in order to minimize the risks of acquiring sickness and diseases and maintain strong healthy bodies and well relaxed minds.
One way in order to improve and maintain our health is engaging to any physical activity which suits us on a regular basis and choose very nutritious foods to eat.
It is no longer a surprise how exercise can help people deal with age, with so much vigor and energy. For some people who are young, exercise is usually taken for granted, however, exercise is such an important mechanism to keep a normal weight, and as people age, exercise becomes more significant in maintaining the effective functionality of our bodies.
Recent studies prove that exercise is a very effective tool in terms of promoting excellent quality of life and maintaining good health, more so, exercise slows down the process of aging by reducing or preventing the occurrence of any diseases and disabilities.
One of the major concerns of the aging people is heart disease, as well as osteoporosis, by means of engaging to exercise; one may lower down the risks of acquiring both osteoporosis and heart disease. Moreover, exercise also aids in regulating blood pressure and it promotes good cholesterol. Exercise can also prevent obesity which is a major cause of heart disease and of diabetes as well. Studies have proven that any physical activity which includes weights can immensely help the prevention of osteoporosis.
Aside from exercise, a healthy and balanced lifestyle also calls for wellness. What is wellness? It is basically good health which has been defined as being free from any diseases, and it is the state of being healthy. On another note, wellness is also related with lifestyle. Each and every individual has to be responsible to provide themselves with effective weight control, adopting exercise, minimizing or eradicating vices such as drinking, smoking and use of drugs and ensuring good nutrition; in summary all these factors play significant roles in achieving wellness.
Given that lifestyle was proven to be the sole essential factor in shaping the general pattern of health, it is therefore significant that each and every person should be educated to be in-charge of their daily lives and to set healthy goals. Each choice must be influenced by wellness and health. In summary, having a healthy life does not only depend on medical care, it also depends on self-care. At the same time as the traditional medicine focuses on curing or alleviating disease, the approach of adopting exercise and wellness at any age should encourage each person to be responsible for their own well-being. People may not at all become physically fit or can be free from any kind of diseases; but we can, all strive for increasing wellness by making use of what we have been given.
Study Family and Consumer Science
Choose where you would like to study Family and Consumer Science:
India
Russia
The United States
Study Family and Human Development
Choose where you would like to study Family and Human Development:
India
Russia
Saint Vincent and the Grenadines
Spain
The United States
The study of Family and Human Development explores the development of individuals and families and how they relate to their social worlds. The discipline focuses on the development of children, adults and families, examining contemporary issues of infants throughout the end of the life span as well as the formation and dissolution of families.
Family and Human Development specialists usually work in social services with many different types of people – often developing new models for preventing and treating social and mental health problems. As an example, a social worker might work for departments that protect children, and therefore be required to observe children in their home setting, make recommendations for removal of children from dangerous or abusive homes, find foster care, or work toward reunifying families. Another example is when a child is born with severe and disabling illness: a social worker can then find temporary housing, so parents are able to stay with the child; the professional would also work with them to make sure they understand the nature of care required when the child comes home.
Personal Qualities
The personal qualities required for this profession relate to being patient, compassionate, and communicate well with people. Here are some more qualities to explore:
Aptitude towards subjects like psychology and sociology
Excellent interpersonal and communication skills
Able to work under pressure
Patience and a high level of emotional intelligence
Very good problem-solving skills
Ready to work extra hours and be psychologically stable
Study Options
If you wish to become a professional in the area of Family and Human development, you can start in high school by taking courses in human development, sociology, and psychology. Although many universities offer the discipline as a bachelor's or master's degree, it is not too late for you if you have embarked on a similar course like psychology, for example. You can easily specialize after that.
A major in Family and Human development is also excellent preparation for graduate school in the social, behavioral, and health sciences, or for advanced professional training in clinical and counseling psychology, marriage and family therapy, social work, law, business, medicine and other health professions. It is also important that the course you choose provides you with plenty of opportunities to integrate classroom learning with hands-on experience, such as service learning and other classroom assignments. The best option would of course be to complete a full-year internship, which is going to give you a good idea of the type of job you wish to pursue later on. Finally, it is crucial that the course provides you with the most up-to-date information for understanding development, as well as the diversity among individuals and families from different communities and cultures.
Career Options
The global trend is that the need for people who work in the human services is growing. Professionals in this field work in day-care centers, drug and alcohol treatment centers, hospitals, child and domestic abuse centers, runaway shelters, nursing homes, assisted living, adult day services and other types programs for older people. You may also provide direct services such as counseling and case management. Furthermore, the transferrable skills you have developed make you highly desired by business and industry - the understanding of people, your knowledge of group dynamics, and your skills in training and in program development and evaluation would be very valuable in such a setting. You can also become involved in settings dealing with prevention of child sexual abuse, prevention of childhood obesity, counseling of dying patients and their families at a hospice, and in human resources departments of large companies.
Study Family Counseling
Choose where you would like to study Family Counseling:
India
Spain
The United States
Study Family Sciences
Choose where you would like to study Family Sciences:
Canada
India
Russia
Spain
The United States
Study Family Therapy
Choose where you would like to study Family Therapy:
India
Russia
Spain
The United States
Study Funeral Services
Choose where you would like to study Funeral Services:
India
The United States
Study Human Development
Choose where you would like to study Human Development:
Austria
Finland
Germany
India
Mexico
New Zealand
Russia
Spain
The United Kingdom
The United States
Human development is also known as developmental psychology. Literally, it is a process by which a person becomes biologically mature, mentally and physically. It may also refer to humanity if it relates to economics and the people's standards of living. It can also refer to the process of achieving the best level of health and well-being, with physical, mental, biological, emotional, social, economic, cultural and educational components. Some of these components are found in a Human Development Index (HDI), a statistic composed from the education, life expectancy, and the standard of living of a particular area. If related to the world, HDI is used to rank countries in the level of human development.
The Institute for the Study of Human Development in the United States promotes study and research of the physical and psychological phases of early human development through cultures, and provides objective education and research that may benefit officials of law enforcement agencies, the media institutions, and those who work directly with the youth. There are higher education schools offering human development courses mostly under their education departments. These include the School of Education and Human Development of the Shenandoah University in Virginia that offers undergraduate and graduate degree programs designed to enhance the academic, professional and personal development of an individual. The subjects in its undergraduate program include, among others, Social Science and Human Values, Child Development, Adult Development, Family Systems, Gender and Social Science, Mothering: Feminist Perspectives on Caring, Gereniology, and Environmental Geography. The College of Education and Human Development of the University of Minnesota offers both undergraduate and graduate programs with courses on Education, Psychology, Social Science, Social Work, Youth Development Leadership, and Family, Youth and Community.
The other American universities that offer human development programs include the Kremen School of Education and Human Development of the California State University that prepares its students as human development specialists and competent educators on top of other positions. The University is optimistic for its graduates to easily land employments as secondary school teachers, special education teachers, early childhood specialists, school counselors, rehabilitation counselors, higher education administrators, school superintendents, and school principals. The George Washington University in Washington DC has a Graduate School of Education and Human Development offering certificate, master's, specialist and doctoral degree programs that prepare future leaders through nationally recognized and fully accredited programs of study. It maintains a Career Services Office for various services for its students and alumni, faculty and employees. The University of Colorado's School of Education and Human Development has both undergraduate and master's degree programs with subjects of Counseling, Early Childhood Education, Educational Psychology, Information and Learning Technologies, Special Education, Secondary Teacher Education, and Principal and School Leadership.
Study Human Geography
Choose where you would like to study Human Geography:
India
Netherlands
Saint Vincent and the Grenadines
The United Kingdom
The United States
Study Human Services
Choose where you would like to study Human Services:
Australia
Canada
India
Italy
Japan
New Zealand
Russia
South Korea
Spain
The United States
Study Humanitarian Action
Choose where you would like to study Humanitarian Action:
India
Netherlands
Saint Vincent and the Grenadines
Spain
The United States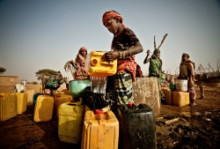 Humanitarian action (or humanitarian aid) is an operation that has a main objective of saving lives, ease suffering and preserve a person's dignity without regard for race, religion or political affiliates. It focuses more on "social change" and the improvement of everyone's way of life.
Being a humanitarian was never a skill one can have and others don't or knowledge you earn for years of studying. Being a humanitarian is basically a test of character in which you discover how far you would go to help or how much you care to those you never even knew existed.
Whether it would be helping people affected by natural disasters or calamities, visiting orphanages and setting-up a feeding program, providing medicine and psychological support to the community of people with AIDS or to visiting ethnic tribes in rural areas to check if they need assistance (especially in medicine or anything health-related), there's always someone somewhere that needs help and that is what humanitarian action is for.
Humanitarian workers help each other hand-in-hand to achieve this goal of theirs to ease even just a small amount of misery. They go to different places and research on it and then try afterwards to help, talk to the people, collect donations and seek more help if needed.
There are many humanitarian organizations all over the world, some are small and some are really big that they can even reach as many other countries and give them help. But nevertheless, they have one goal and that is to help. One of the famous humanitarians in the world is Mother Teresa, up to now; her humanitarian institution is still alive and still helping people.
The biggest humanitarian organization in the world is "The International Federation of Red Cross and Red Crescent Societies (IFRC)". It has 186 distinct societies and is helping people throughout the world. All organizations including the Red Cross are receiving their funding and/or donations from the government, individuals, corporations and other organization.
Being a humanitarian worker can be rewarding but in some cases, it can be dangerous too. There was news about groups of humanitarian workers killed. Despite of it all, it will never stop them from providing constant support to those who needs it.
As I said earlier, you don't need any requirement to be a humanitarian; you just have the sense of helping unconditionally. As long as you are willing to do it, you are qualified. They sometimes may set-up a recruitment area on your community and others put it up and advertise it online. There are a lot of humanitarian workers needed in various countries and so they sometimes recruit people from other country too.
Most of the humanitarian organizations anywhere constantly seeks worker. Looking for a job in this field is simple, you just have to know which organization to go and be really willing. Some may require a background or a small story about your intentions and why you want to get the job.
The average salary of a humanitarian worker is $36,000 but it may vary depending on the industry you work in, company, location, experience and benefits.
Study Marriage and the Family
Choose where you would like to study Marriage and the Family:
India
Spain
The United States
Many of us do not realize that marriage is the rock where a family stands. Marriage can either make or break a family. A family on the other hand influences each individual member. It can affect their individual behaviors and points of view in life. A family may seem to be a simple organization, but in reality it is dynamic and complex. Each member of the family deals with their own specific problems, but every decision that they will make affects not only the individual but the whole family as well. Good thing that there are those individuals who studied the Marriage and the Family course and can help each family address specific problems.
Marriage and Family therapists are professionals who are licensed to evaluate and treat mental health problems like depression, mood disorder, anxiety, and other psychological problems. They will also deal with behavioral, emotional and relationship problems such as child-parent conflict, marriage conflict, anorexia, alcoholism or substance abuse. Handling complicated domestic issues like sexual abuse within the family is also part of the job. The difference is that all of these issues should be within the jurisdiction or in the context of the family. They approach health care holistically and aim for the long-term well-being of the whole family.
To become a marriage and family therapist, a background on psychology, psychiatry social work, nursing, or even education is necessary. The next step will be taking up a master's degree, doctorate program or a clinical training program for another two to five years. Clinical experience is a must before taking any licensing exam or certification. Always remember that as a marriage and family therapist, the focus of the therapy is providing family-oriented solutions which are specific and attainable. Most of the time, marriage and family therapist works as a part of a team that includes for example the family physician.
Throughout the years, the approach being used by marriage and family therapists has proven to be effective. It is no surprise that the field of Marriage and Family Therapy is one of the fastest growing mental disciplines. The concise, family-centered, solution-focused techniques had helped countless individuals and families with relationship, emotional or mental health problems. Marriage and family therapist or MFTs are always in demand and there are many facilities that need MFTs such as social services, schools and universities, health maintenance organizations, inpatient facilities, courts and prisons, and in the future, with enough training and experience, a private practice is another possibility.
There is a growing and renewed sense of awareness on the value of family and how it affects individuals. Most problems within the family do require professional handling before it becomes more damaging to the individual members of the family. As the family is dynamic and structures evolve, more relationship will be formed and naturally, some problems may arise. The need for MFTs is always going to be there as each family continues to cope up with the many stressors they will encounter in this fast changing world.
Study Multidisciplinary Studies
Choose where you would like to study Multidisciplinary Studies:
Denmark
India
Russia
Spain
The United States
Study Peace Studies Program
Choose where you would like to study Peace Studies Program:
India
Russia
The United States
Zimbabwe
Study Public Services
Choose where you would like to study Public Services:
India
Russia
Spain
The United Kingdom
The United States
Study Social Care
Choose where you would like to study Social Care:
Czech Republic
Russia
Spain
The United Kingdom
The United States
Study Social Integration
Choose where you would like to study Social Integration:
Russia
Saint Vincent and the Grenadines
Spain
The United States
Study Social Work
Choose where you would like to study Social Work:
Argentina
Australia
Austria
Barbados
Bosnia and Herzegovina
Botswana
Brazil
Bulgaria
Canada
Cape Verde
Chile
China
Colombia
Costa Rica
Cuba
Ecuador
El Salvador
Estonia
Ethiopia
Finland
Germany
Ghana
Guam
Iceland
India
Indonesia
Ireland
Israel
Kenya
Lebanon
Lesotho
Lithuania
Macao
Malta
Mexico
Namibia
Netherlands
New Zealand
Oman
Peru
Philippines
Puerto Rico
Romania
Russia
Saint Vincent and the Grenadines
South Africa
Spain
Sweden
Switzerland
The United Kingdom
The United States
Ukraine
Venezuela
Virgin Islands, U.S.
Zambia
Social work is a field for people who want to help others improve their lives. Social workers are highly-trained, skilled and responsible professional. They help people deal with their everyday lives, whether it will be relationship or family problems, unemployment and even abuse. Social workers are constantly working towards improving the quality of life for every individual.
If you want to get involve in this rewarding career, the minimum requirement is a Bachelor's Degree in Social Work. Though other degree like psychology, sociology, and other related fields can get someone an entry-level job on smaller agencies, a master's degree in social work will be later on necessary for higher positions. One should take note that most often than not, a licensure exam should be in place. But remember that learning is a continuous process in social work because society can change and laws may be amended and coping up with these changes is necessary.
The field of Social Work varies. Since a social worker will deal with people from all walks of life and their ordeal, studying psychology and human behavior is a must. A lot of times, a social worker needs to make decisions that can change someone's life forever so being an expert on the different social work policies is a requirement to make a just and humane choice. These courses and many others are all included in taking up Social Work study. Also included in the curriculum are sociology, biology and other elective courses like death and dying, substance abuse, child and family services and many others.
Employment for social workers is projected to grow much faster as compared to other occupations. There are many fields to choose from. Child, family and school social workers are highly in demand now because of the changes in our society. Schools have an increasing population and there is a continuing need to open communication channels between school and family. Also, many disabled and handicapped children are being integrated in the general school population. There is also a rise on the elderly population and social workers will be constantly needed to assist them in finding the best care possible for them and to support their families as well during these transitions.
Mental health and substance abuse is another area where the demand for social workers will grow. This is due to the fact that people enrolling in treatment programs as getting higher each year. Substance abusers who committed crimes are being placed in treatment programs rather than in prison. Social workers are very much needed to assist them on the road to recovery.
In general, employment growth rate is good with an annual earnings of anywhere from $35,000 to $45,000 in the US. This is a career that will allow someone to help people from all walks of life; from the disabled child to the elderly to cope up with life's ordeal and to be the best that they can be in the future. Social workers save thousands of life everyday. If that is not rewarding enough, then nothing else is.
In every generation, their compassionate individuals who feel called upon to dedicate their lives to helping their fellow human beings overcome hardship. While many of these people volunteer in their spare time, others choose to make a career out of their humanitarian work. For this latter category, the perfect education is a degree in social work. Studying social work means learning about the sort of problems people face in their lives – from finding work to building healthy, stable relationships – and about means and techniques for helping them fix those problems.
Personal Qualities
Personal compassion, empathy, and a passionate desire to help others
Good social skills and ability to develop a rapport with people whose background may be very different from your own
Emotional resiliency and ability to help other people's problems without making them your own
Desire – or at least willingness – to work and perhaps live in dilapidated neighborhoods and third-world countries
Knowledge of social problems – background in psychology, sociology, or economics is a plus
Study Options
For many people, learning social work begins with a community service project or volunteer activity, which kindles their love of service. When it comes to formal education, there are many options to choose from: you may want to focus on a specific issue, such as housing, employment, or the well-being of children, or you may prefer to specialize in a certain region or country. Your choice of a focus area will make a significant difference in your educational needs. If you want to help people in their relationships, for example, you may want to emphasize psychology in your education. If, on the other hand, you are more interested in employment issues, then a career in sociology, economics, or business will be more appropriate.
Career Options
If you are considering a career in social work, remember that it is your job to give others the tools to improve their own lives – not to fix things for them. Social workers live by the adage "give a man a fish, and you feed him for a day; teach a man to fish, and you feed him for a lifetime."